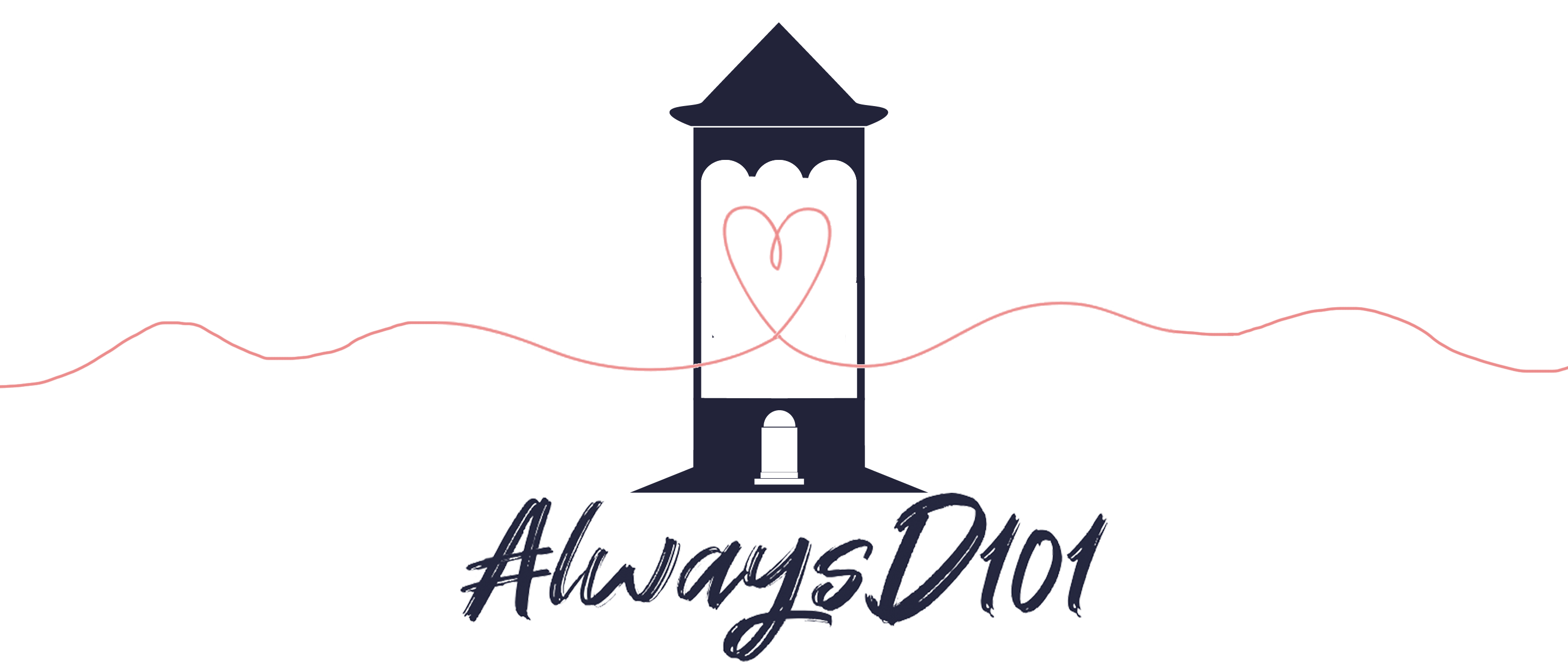 #AlwaysD101
Curious City: Western Springs Edition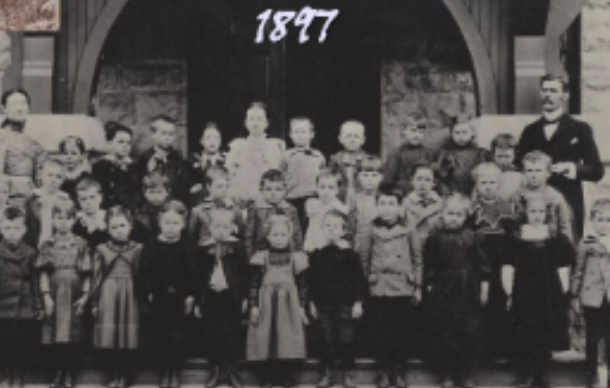 First class at Grand Avenue School - 1897
Whether your family has lived here for generations, perhaps with grandparents living in town as well, or you are a brand new resident of Western Springs, you are a part of this Village's living history.
At McClure Junior High School, students enrolled in the elective "Curious City: Western Springs Edition," are discovering just how much there is to know, and to learn, about their Village and the Western Springs District 101 schools. The entire elective is based on two important ideas: (1) being insatiably curious about the world and the role we play in writing tomorrow's stories, and (2) the Curious City model of asking what people want to know (rather than telling them what we think they should know). The class starts every project by brainstorming a set of questions.
Through a partnership with the Western Springs Historical society; interviews with former teachers, administrators and former D101 students; and by reviewing decades-old, handwritten, D101 Board of Education minutes, the students have uncovered a treasure-trove of information about District 101 and Western Springs.
The students are building a website to capture this research and have included a way for their fellow students and the community at large to ask (and answer!) questions and share stories about the history of Western Springs and D101. 5th grade students were specifically invited to submit questions about the elementary school they currently attend and the elective students set out to find the answers. It is a research project that extends beyond books and requires students to participate in the art of conversation eliciting memories to share with the community at large.
The research has shown that the Western Springs community and school district have always been intertwined. Land for both Laidlaw Elementary and McClure Junior High School was donated by John Laidlaw and E.P. McClure, Western Springs residents who not only served as D101 school board presidents for many years, but also paid teachers' salaries during the Great Depression.
The students also learned that Grand Avenue School was one of the first schools in District 101, opening in 1888, closing in 1981, and saved from demolition by a group of concerned Western Springs residents. When Grand Avenue School closed, existing kindergarten through 4th grade students walked their possessions to Laidlaw School and graduating 5th graders became the first class of 6th graders at McClure Junior High, transforming it into a 6th - 8th grade building. The safeguarded Grand Avenue School became today's Grand Avenue Community Center, housing the Western Springs Senior Center as well as a preschool and daycare.
This elective has led students outside of the classroom to the Ekdahl House, the Western Springs Historical Society and the WBEZ studio to meet the Curious City staff and learn directly from reporters about the art of turning a question into a quest. The students are learning first hand the interconnectivity and interdependence of the village and schools both yesterday and today. It is a living history we are creating together.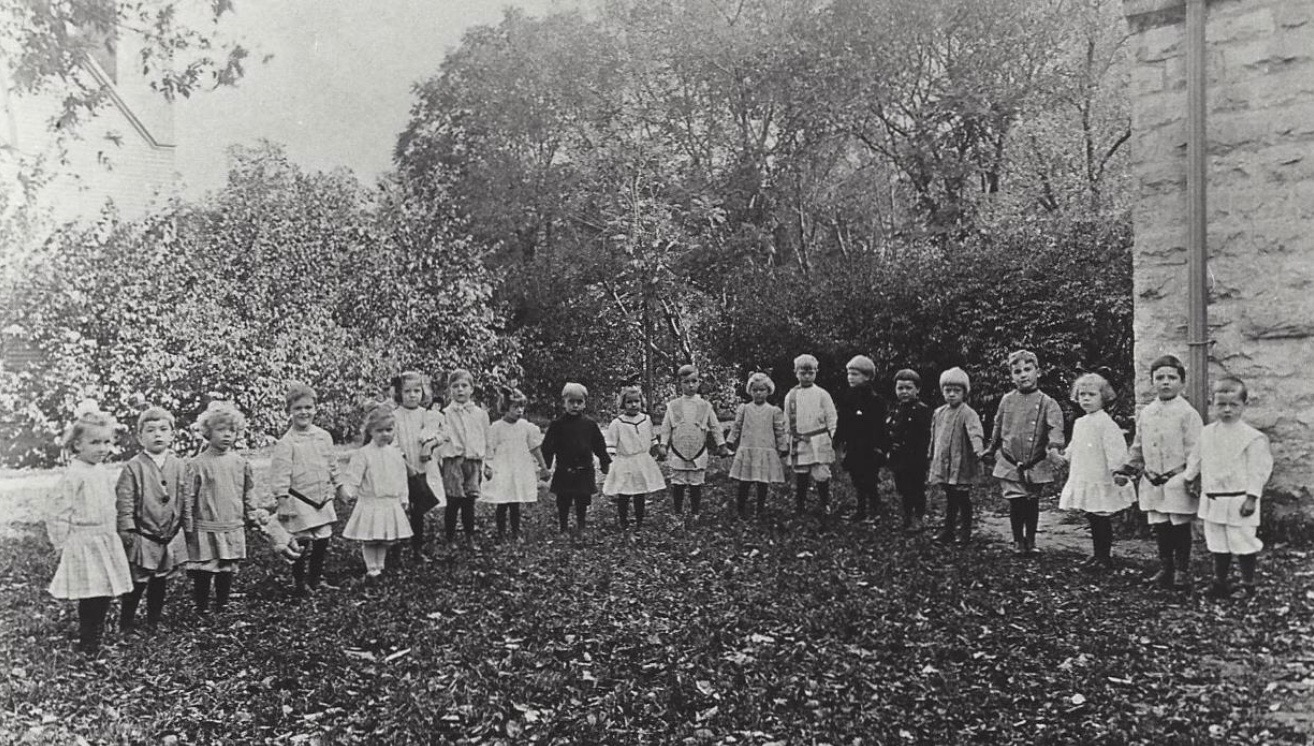 First Kindergarten class at Grand Avenue School 1907