In the Spotlight this Week: Mrs. Roth's Fourth Grade
Alicia Guevara
Wednesday, September 23, 2020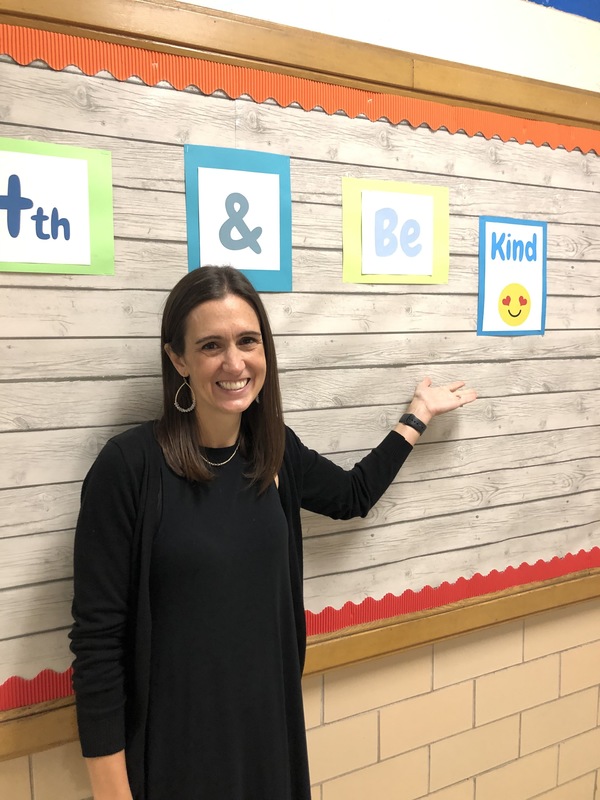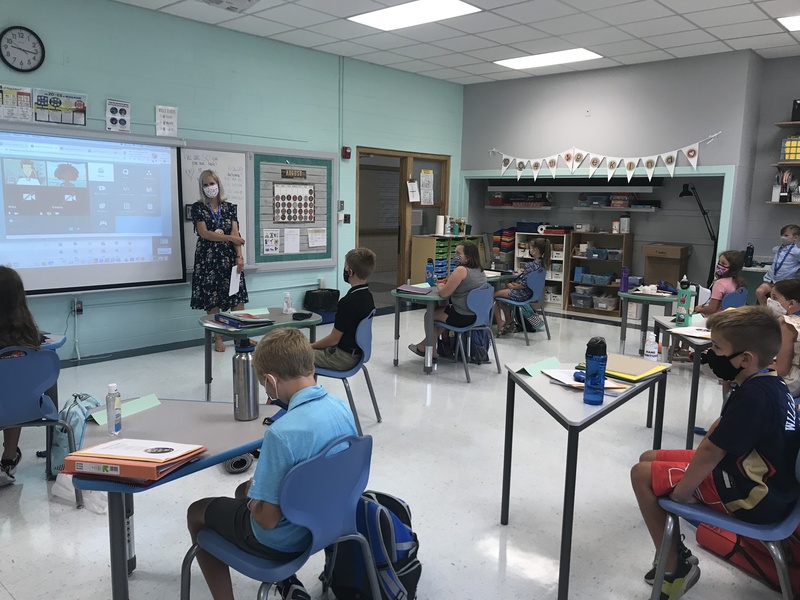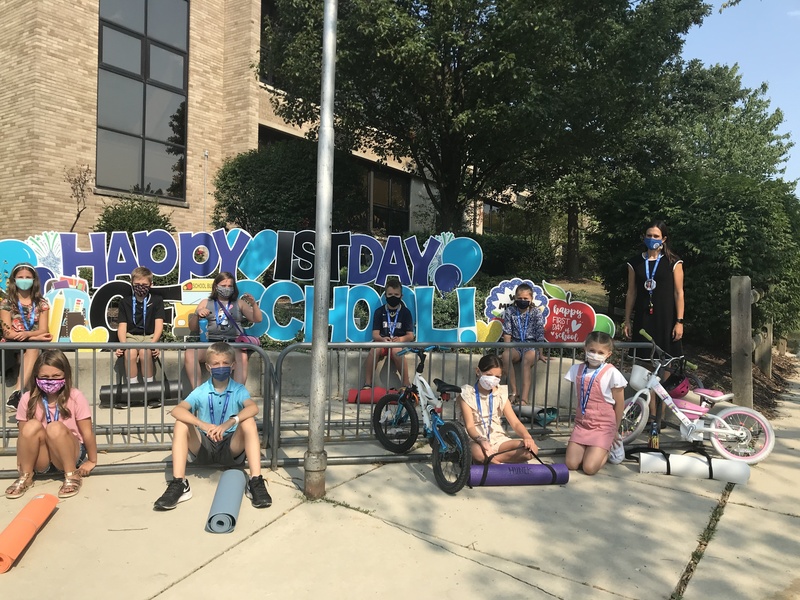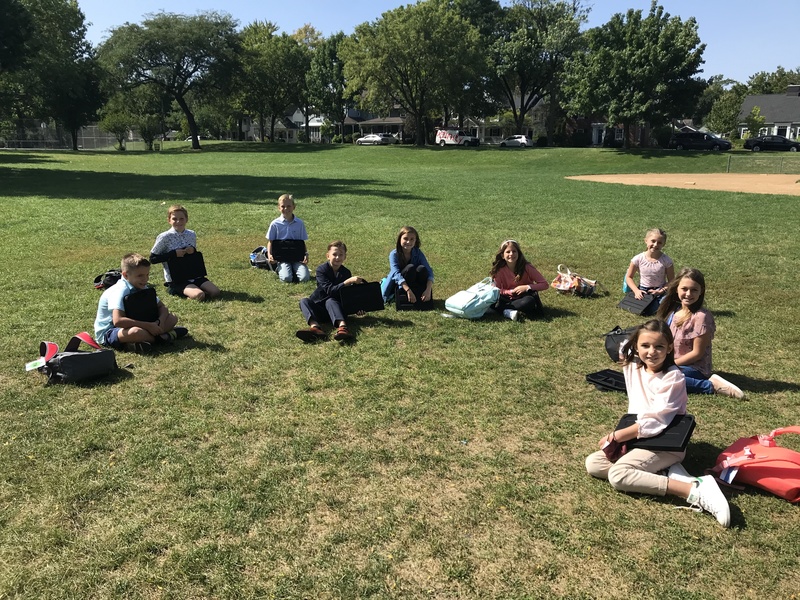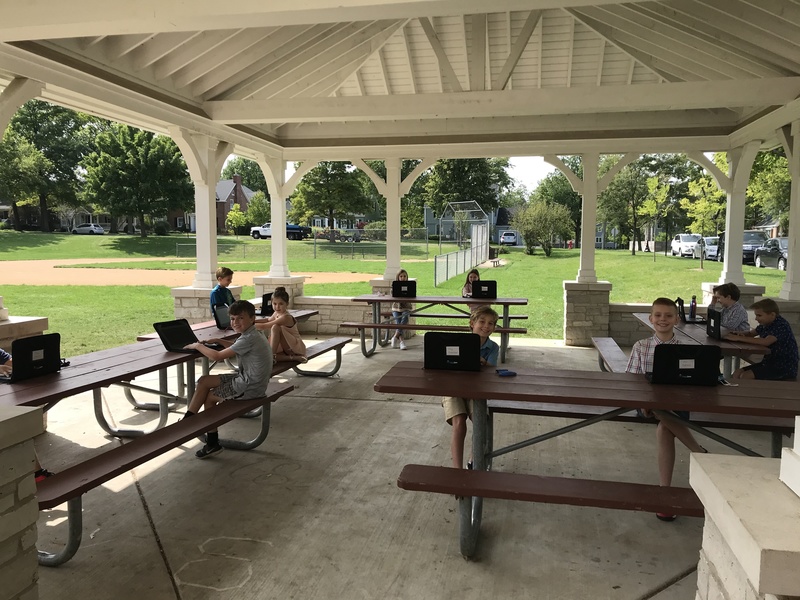 This week's Classroom Spotlight is on Mrs. Roth's fourth grade, affectionately known around Laidlaw as 4R! I had the pleasure of stepping into 4R as my very first class as Technology Integration substitute on the first day of school, and it was evident right away that this was a special group of fourth graders. You can see us getting started on that first day together in one of the above pictures.
Mrs Roth agrees that this is an extra special crop of students! This is her 18th year as Laidlaw teacher. She remembers back to her very first year, the only year she taught as 'Miss Mathieson.' She got married the summer after her first year, and then became "Mrs. Roth." She recalls fondly how that group of fifth graders (she taught fifth grade back then!) threw her a bridal shower during their lunch hour.
Mrs. Roth says that now this year, her group of 20 fourth graders have pleasantly surprised her with their attitudes and effort--especially amidst these unusual times of pandemic protocol. "I thought that wearing masks and keeping our desks and selves socially distant from each other would really impact our joy for learning. But I was wrong!" She describes the ways that her students bring so much joy to her every day. "Can you believe they thank me for my lessons? Even the less than exciting ones! They will say, 'I loved math today, Mrs. Roth--thank you!' I keep thinking that maybe their parents told them to say that, but I know that it genuinely comes from inside them. They are all just so grateful to be back in school and back together!"
4R is really working hard. Whether learning with her in the morning group or afternoon, Mrs. Roth describes how the day's pace is non-stop. In order to get all the subjects covered before dismissal, they are using every minute. Thankfully, some of the learning can take place under one of Laidlaw's two spacious tents--which includes their comfy yoga mats and a mask break.
Yes, not only has Mrs. Roth's name changed since that first year of teaching for her, but this year is completely different from any other year since. Yet this special spotlight group in 4R is showing up every day with smiley eyes above their masks, plenty of kindness in their hearts, and their attention focused on their teacher. Way to set a great example and rise above the challenges, 4R!